The Slow Escape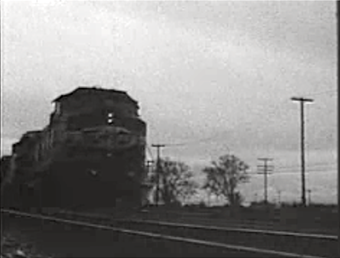 A young radio DJ contemplates the disappearance of twenty-three-year-old Pamela Ferguson, last seen leaving her job as a waitress at the Entré Restaurant in Winslow, Arizona. The narrator's empathy for the victim mixes with her own overactive imagination until one night a terrifying confession is overheard from a family member.
The Slow Escape was part of Miranda July's JOANIE 4 JACKIE project, appearing on the Co-Star Tape, Joanie 4 Jackie 4Ever in 1998 and on The M.I.A. Chainletter Tape in 1999. Originally called Big Miss Moviola, the JOANIE 4 JACKIE project began with a pamphlet that read, "A challenge and a promise: Lady, you send me your movie and I'll send you the latest Big Miss Moviola Chainletter Tape." The Slow Escape is included as part of the director-approved special edition features on the Criterion Collection's DVD package for July's Me And You And Everyone We Know. The Slow Escape was one of four films selected for inclusion.
The Slow Escape is currently airing on the Criterion Channel.